Fashion in color: a collection of art cards
Fashion in color, is an art card book from the Kunstmuseum Den Haag. It is full of beautiful pictures, accompanied by short texts. If you want to send or frame the cards that's possible too, because you can take the cards out of this beautiful art book without a problem.
Art cards, a book in a different format
Art books in a different look. For years Waanders & de Kunst together with museums in the Netherlands released art books. Now they present art books in a different, special form: namely 'the art cards book'.
What's included in this? Art! Beautiful photographs, accompanied by short texts, of masterpieces from museum collections, gems not to be missed.
By removing them from the book ' Fashion in color' (this can be done without damage), the cards can be sent in an A5 envelope or these beautiful art reproductions can be framed to hang on the wall. Of course, the art card book is also "just" a wonderful art book to look at over and over again.
An art book or a collection of art cards?
This art card book from the Kunstmuseum Den Haag is about the significance of color in fashion. The beautiful photographs of the work of top designers such as Bas Kosters, Iris van Herpen and Jan Taminiau in the museum's collection are accompanied by short, accompanying texts. Color experience, emotion, inspiration and hope are the key words that apply to this colorful fashion.
The book
This art card book is full of beautiful photos'as well as beautiful explanations. You will read about the Little Black Dress, but also that for centuries the color yellow in China was only reserved for the imperial family. And green was associated with witches, fools, jealousy and disease.
Mode in kleur is a nice book for anyone who loves fashion but also if you like beautiful pictures and facts.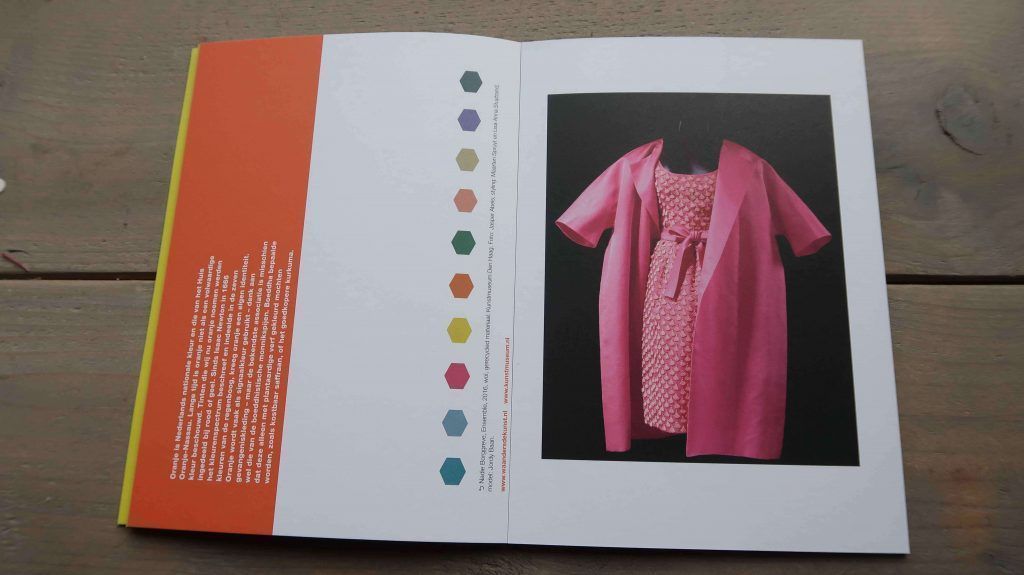 Art books you see more and more for a larger group of people. For example, I previously wrote about the wonderful Old Master Animals book and Art Heroes, two books for young and old alike. But you also have wonderful books full of fashion photos'as in Femme Fatales- strong women in fashion.
Like Fashion in color, these books are real collectors' books for anyone who loves fashion and beautiful photography.
Fashion in color. Art Museum The Hague
Art cards book: 32 pages, deluxe paperback, 14.8 x 21 cm, 24 illustrations, ISBN 978 94 6262 330 9, € 12.90
Exhibition
From September 26, 2020 to February 28, 2021, this exhibition can be seen at the Kunstmuseum in The Hague