Letterbox butter cake from Abel Bakt- Gift by post!
How nice it is to surprise people with a present at this time. And even though we can't visit each other, sending a gift by mail is always possible. For example a letterbox butter cake from Abel Bakt, if that is not a nice surprise.
Below you can read all about this delicious treat!
Mailbox Buttercake
Companies that have had to close their businesses, physical stores going from their brick-and-mortar store to a web shop, you hear and read about it more and more. So does Abelbakt. They had to close the doors of their catering business last year and started selling letterbox butter cake since late last year.
A choice of variants
Besides a delicious butter cake in the mail, where you can choose from an original, gluten-free, vegan or a combination of gluten-free and vegan, you will receive with this package in the mail a handwritten card. Everything is wrapped with love and you can taste it!
What makes this butter cake so special?
I recently received this surprise in my mailbox myself. The letterbox butter cake is baked with pure ingredients and attention. It's a soft yet crunchy, old-fashioned delicious butter cake.
And is the mail a little too soft in your opinion?
Put it in the fridge and the butter cake is hard and crispy again.
Tasted with taste
Now we love butter cake here at home and were delighted with this delicious cake. The package was beautifully wrapped, with a beautiful handwritten card attached. The butter cake has a delicious taste.
Real butter cake as butter cake should taste. Hard on the edges and creamy on the inside. By the way, we had chosen the original butter cake.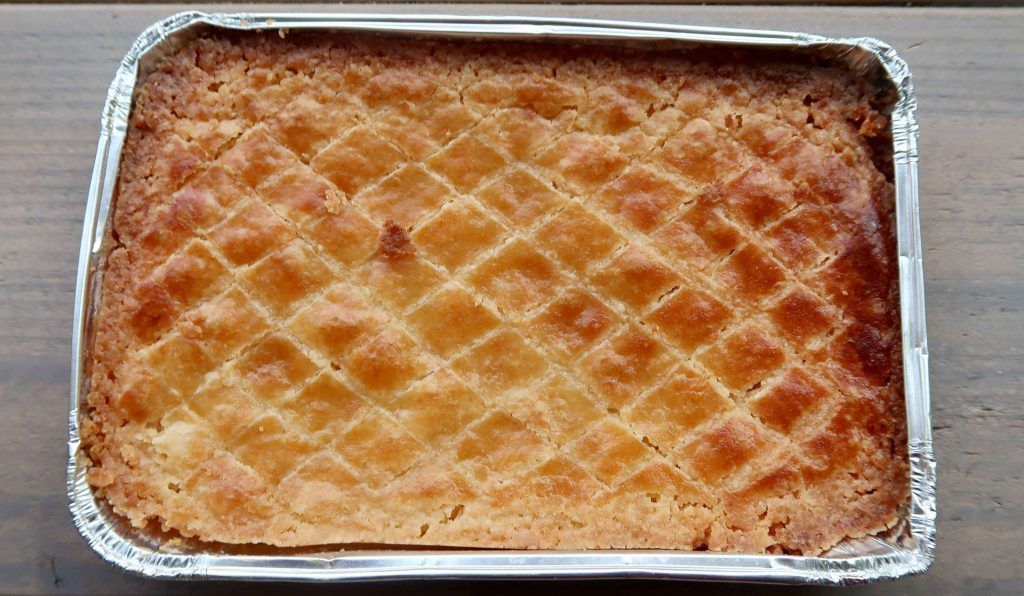 The gift for everyone
Would you like to enjoy a delicious butter cake yourself or would you like to surprise someone, then this letterbox butter cake is a very nice and tasty tip. You can leave your own message on the card which will be handwritten. The butter cake is sent on the date you choose because the package fits in the mailbox, the recipient can feel free to take a walk outside.
Because even though we are home a lot, one time shopping or a walk around is necessary.
Nice to get and to give! Check out Abelbakt's site for options and prices for this letterbox butter cake.