Bloggers meeting at Rumah Conceptstore
Last Sunday I had the pleasure of participating in the bloggers meeting at Rumah Conceptstore. While enjoying too tasty sugar -free snacks and a delicious organic tea we got two workshops. In the meantime we had the time to enjoy sniff around and get to know each other.

Bloggers meeting
What is a bloggers meeting? In general, that is exactly what the word says; A meeting with various bloggers. Often while enjoying a snack, drink and a load of fun. At Rumah Conceptstore we also got nice workshops here and ended the meeting with a nice goodie bag.
A complete afternoon that I will tell you a little more about.
The apple of Eva
The afternoon started with SUE sugar -free bites. (Which you can buy in the physical store of Rumah) Sugar -free and particularly tasty snacks combined with a fine organic tea.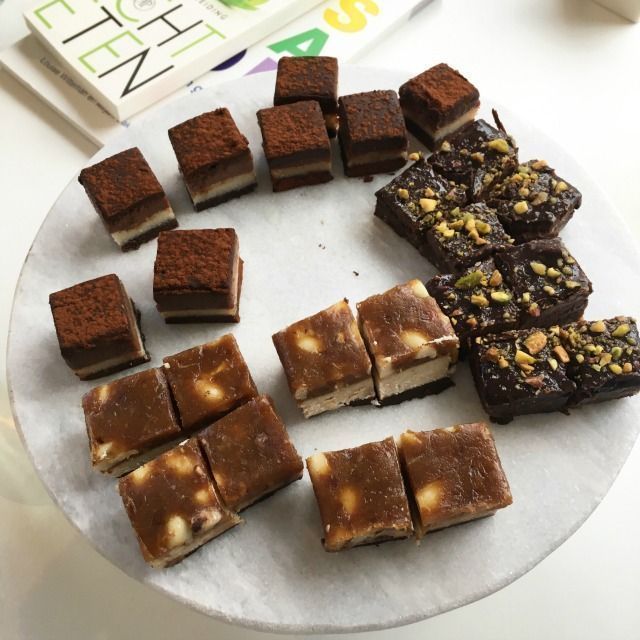 While enjoying all those goodies, Eva started her workshop. Eva is a natural food advisor and told us everything about the use of natural food. When do you speak of natural food, what are the choices you can make with regard to healthy food, when is food organic and more good tips. I thought this was a very inspiring story because we have been looking a little in terms of diet for a few months since.
For great tips and an inspiring blog about food, body and mind you should definitely take a look at the Eva website.
Steijns House of Happiness
Then Danielle Steijn took over from Eva. Danielle is a founder and owner of Steijns House of Happiness.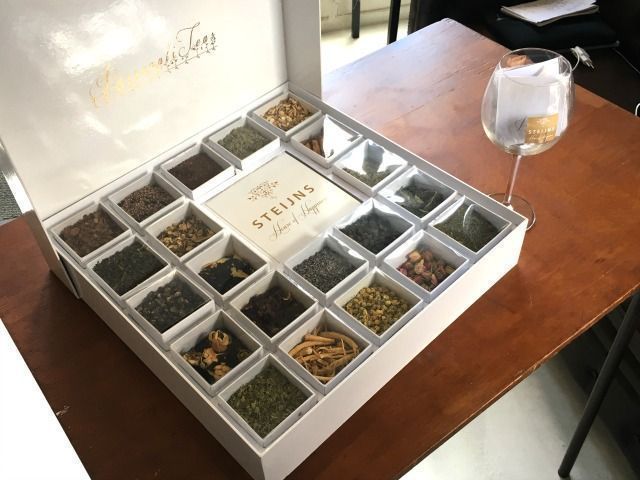 A total concept that she has discovered and developed herself. She told passionately about her search for herself and the power she gets from natural products such as the special tea she sells. We were treated to a smoothtea.
No, not just a smoothie but one based on tea. A sweet mix of pear, grapes and vegetables.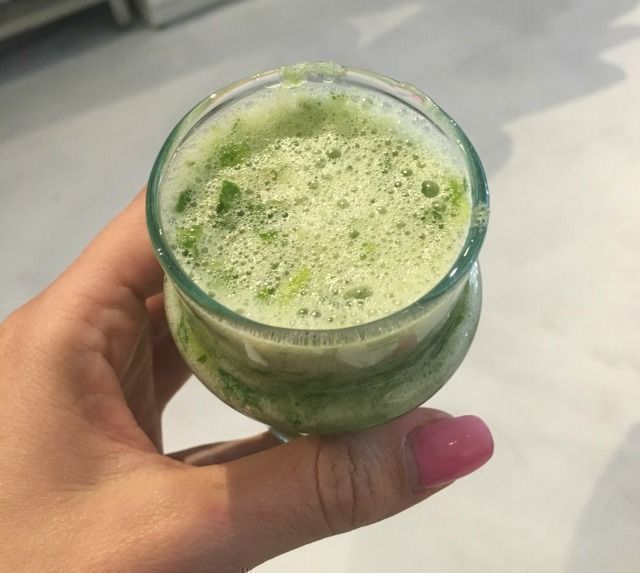 Head full
After these workshops, all the goodies and all the information I had a head full of inspiration and ideas. Not only the workshops had inspired me, but also the atmospheric store made me go home tired but satisfied. Nice weather to my children to enjoy the sun in the garden.
Do you (bloggers) sometimes participate in a bloggers meeting? Why or not?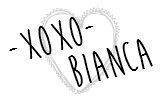 ♥ ♥ ♥ On full -time mom, affiliate links are used. This means that if you click on one of the links, we may get a small committee about it. It doesn't cost you anything extra, but it will give us something. We can maintain this website with these yields.
We also sometimes get paid for an article or we get a product in exchange for a blog post. Our opinion still remains unchanged and honest. For more information you can read the disclaimer. ♥ ♥ ♥