Magical gardening with kids
As you may have seen on Instagram, we have a vegetable garden. Of course, the inspiration came from the well-known supermarket chain, but we actually enjoy gardening with children.
This is how we regularly snack on all the fruits and vegetables from the vegetable garden. Gardening with children can also be done on a small scale. We did it with a very special pot.
Magical gardening with children
Gardening with children is relaxing, fun and educational. Our little guy loves to see how a plant grows from a seed or bulb. The latter of course only happens if you actually take good care of your plants.
Fortunately the eldest, with a little help, really likes to do that. Watering, removing dead leaves and flowers, removing weeds, all fun jobs with quick results. To add a little extra strength to the gardening, we received a very cute little garden to get started with.
My Fairy Garden; Flower Pot
My Fairy Garden has designed three super fun gardening sets especially for children 4 years and older. Although I think younger children will also find it very enjoyable and with a little help they can also garden with us.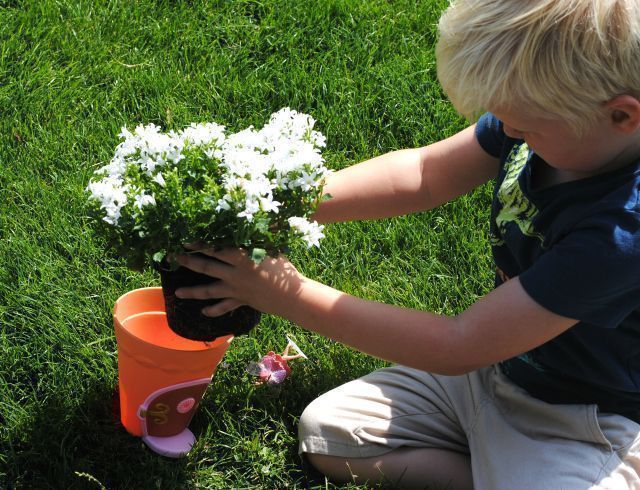 We received the Fairy Flower Pot, a plastic pot with a magic door where a sweet little fairy lives behind it. This fairy pot even came with a bag of seeds so you could get started right away. We secretly sowed the seeds in another pot because we wanted to plant a beautiful flower in the Fairy Flower Pot. The nice thing about the seeds is that they sprout very quickly and within a few days you already have a plant.
This of course makes gardening extra fun.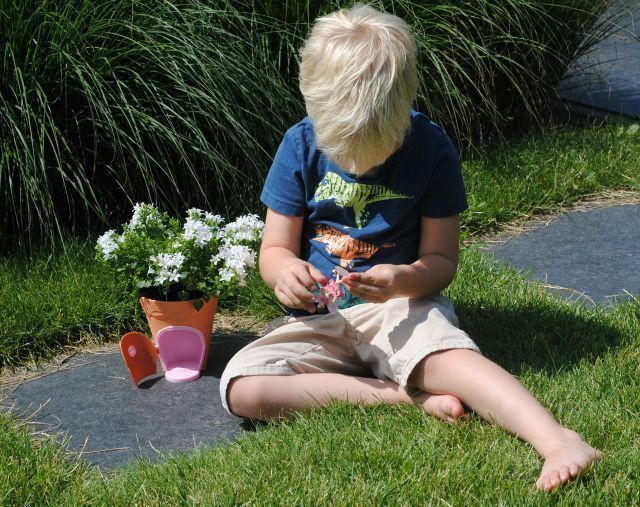 Fairy world
With the Fairy Garden sets you can create various fairy gardens. Each set comes with a sweet little elf who lives in the garden. Secretly, of course, it would be even more fun if you combine the sets with each other.
So children can not only garden but also enjoy fantasy play. Of course it is also great fun to do crafts with your child around the elf theme. For example, make a magic wand or flags for the elves or create a magical garden with pebbles and water features.
I am curious to see what you all make of it.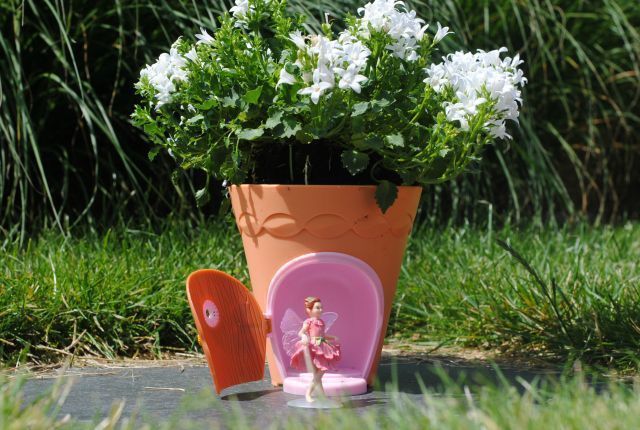 On the blog of PinkPress I also saw these cute little fairy gardens. Nice to incorporate these in the garden as well!
Where to buy?
Would you also like to get started with such'a magical garden to enjoy gardening with children? You can find the My Fairy Garden at for example Bol.com.
Do you like gardening with children?? Or is that more something you do on your own?